Commercial Office Cleaning Services
A clean work environment is a productive work environment. Office buildings provide a unique space for dirt and dust to hide. Under desks, behind computer monitors, and between the keys on a keyboard to name a few. Our cleaning services will ensure that your space is running as smoothly as possible. Our team provides only the highest standard of cleanliness and will address the needs specific to an office workspace.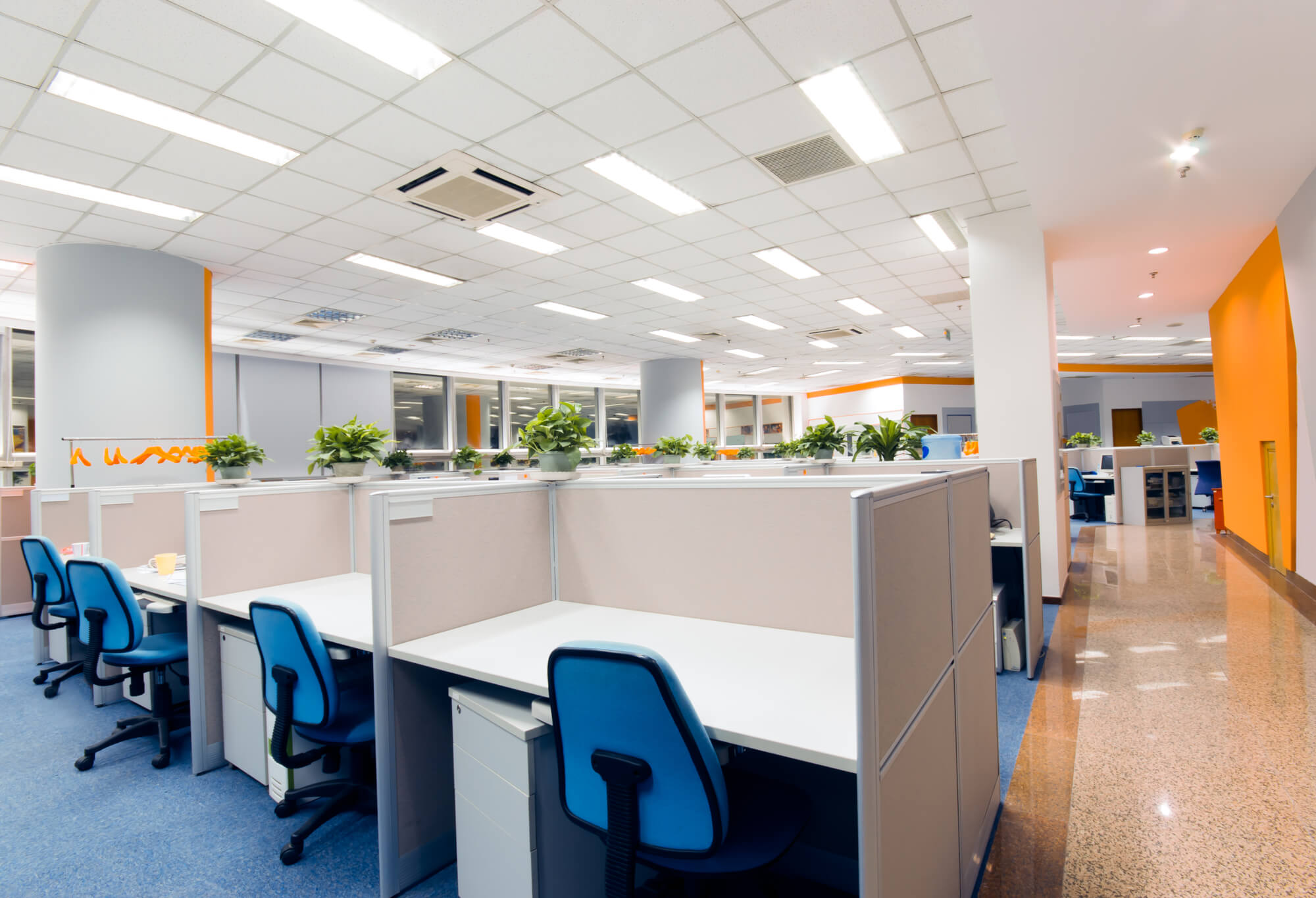 Professional Service for a Professional Space
A clean space not only benefits the image of your company but the staff as well. An orderly work environment has been proven to increase productivity, improve employee concentration, and boost the morale of anyone who inhibits the space. Being on top of cleaning also helps keep your employees health and ensures no pests or rodents overrun your office.

Many professional businesses have turned to commercial cleaning services to help keep their building in tip top shape. They trust in companies like ours to do what we know best so your business can do what it knows best. We offer flexible cleaning schedules so as not to interrupt your work and can come by as often as needed. No matter what your business entails, your employees will thank you for a space that is clean and hygienic.
Protecting our Planet with Eco-Friendly Products
While our cleaning impact will be big, we aim to make our environmental impact as small as possible. That's why we use eco-friendly products when cleaning your office buildings. We ensure that our cleaning products are good for the future of your business and our planet.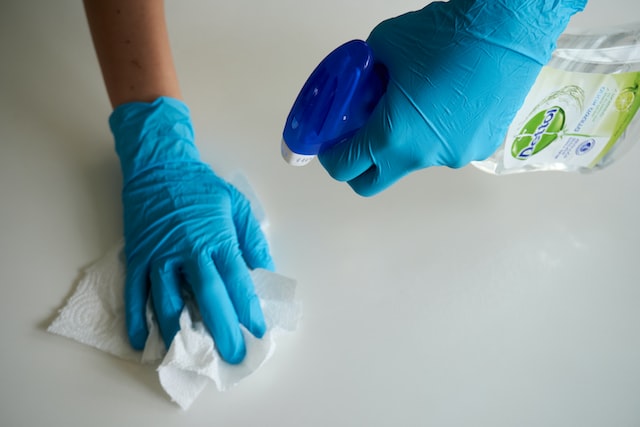 Book Your Appointment Today!
---
Take care of your building and staff, book your appointment online today.
Our services will ensure that your business is looking its best for the busy work days ahead!
Benefits of Commercial Office Cleaning
---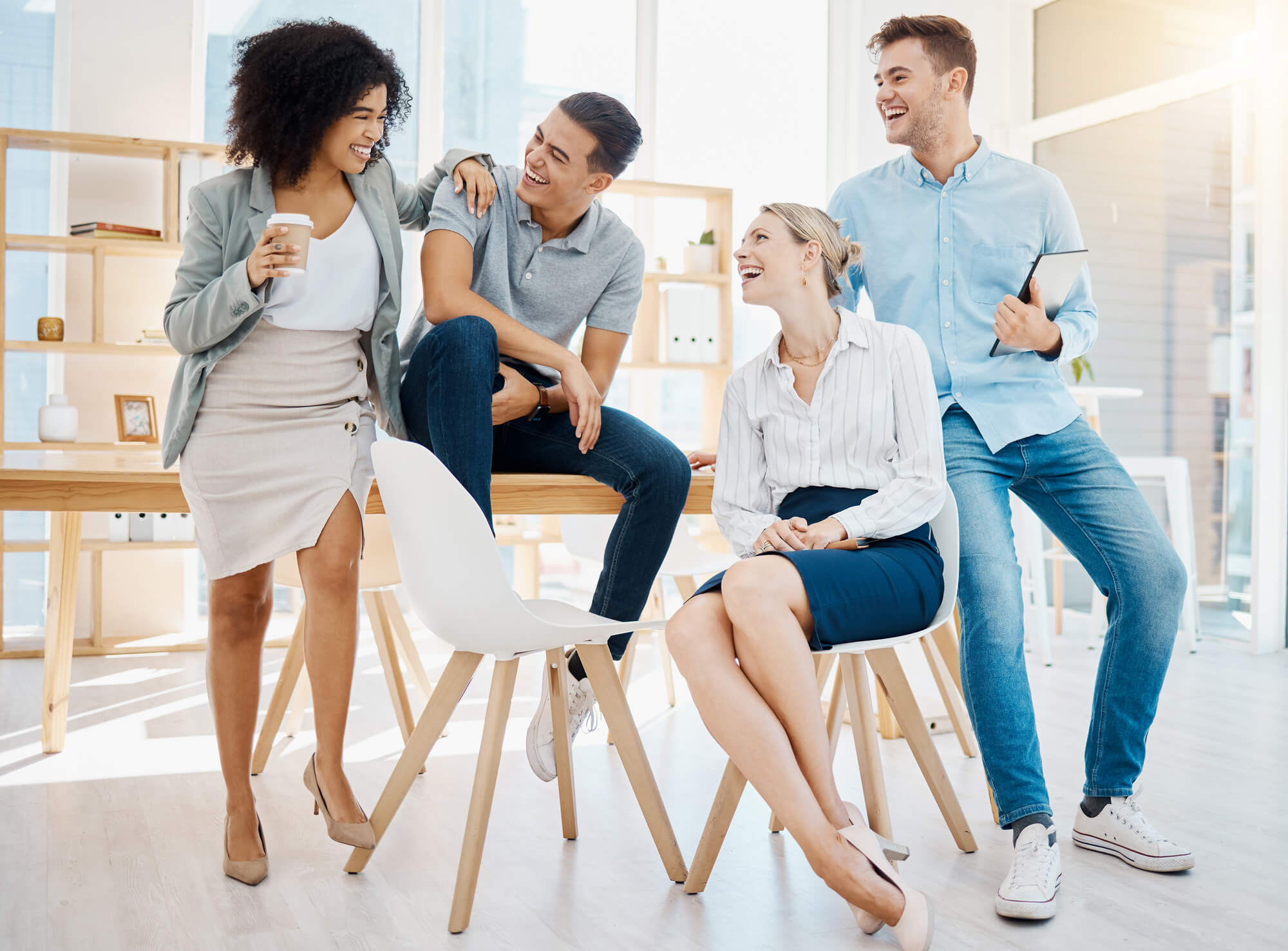 A Happy Environment Means Happy Staff
Staff who work in a clean environment have increased concentration, job satisfaction, and morale. When the space they work in is free from unnecessary clutter and everything is in its place, they can work efficiently to complete the task at hand.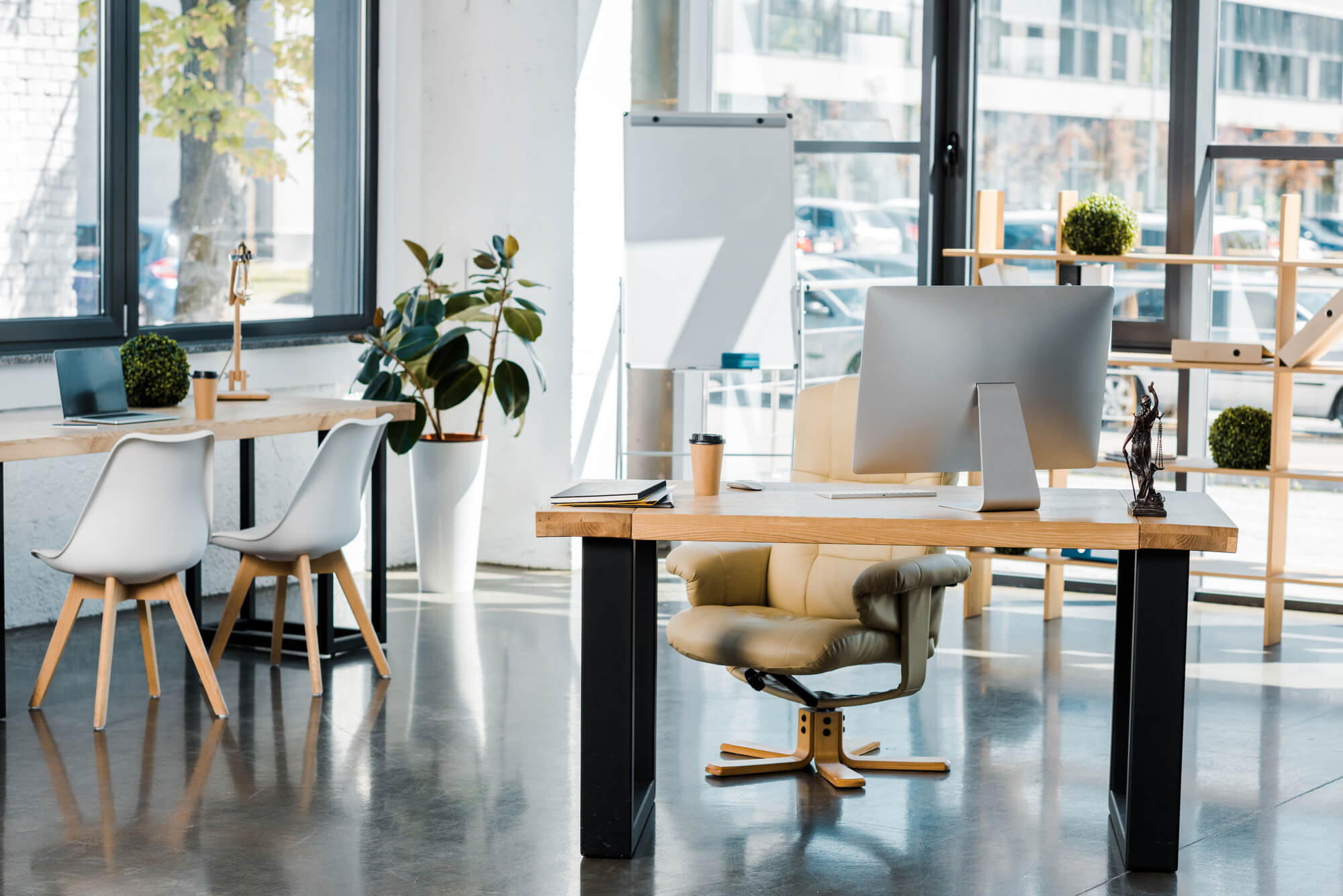 Shows Professionalism and Dedication
A clean space shows any guests that your business takes pride in its work and can be trusted in the services you provide them. Your employees will also feel confident they are a part of a business that cares for their day to day experience.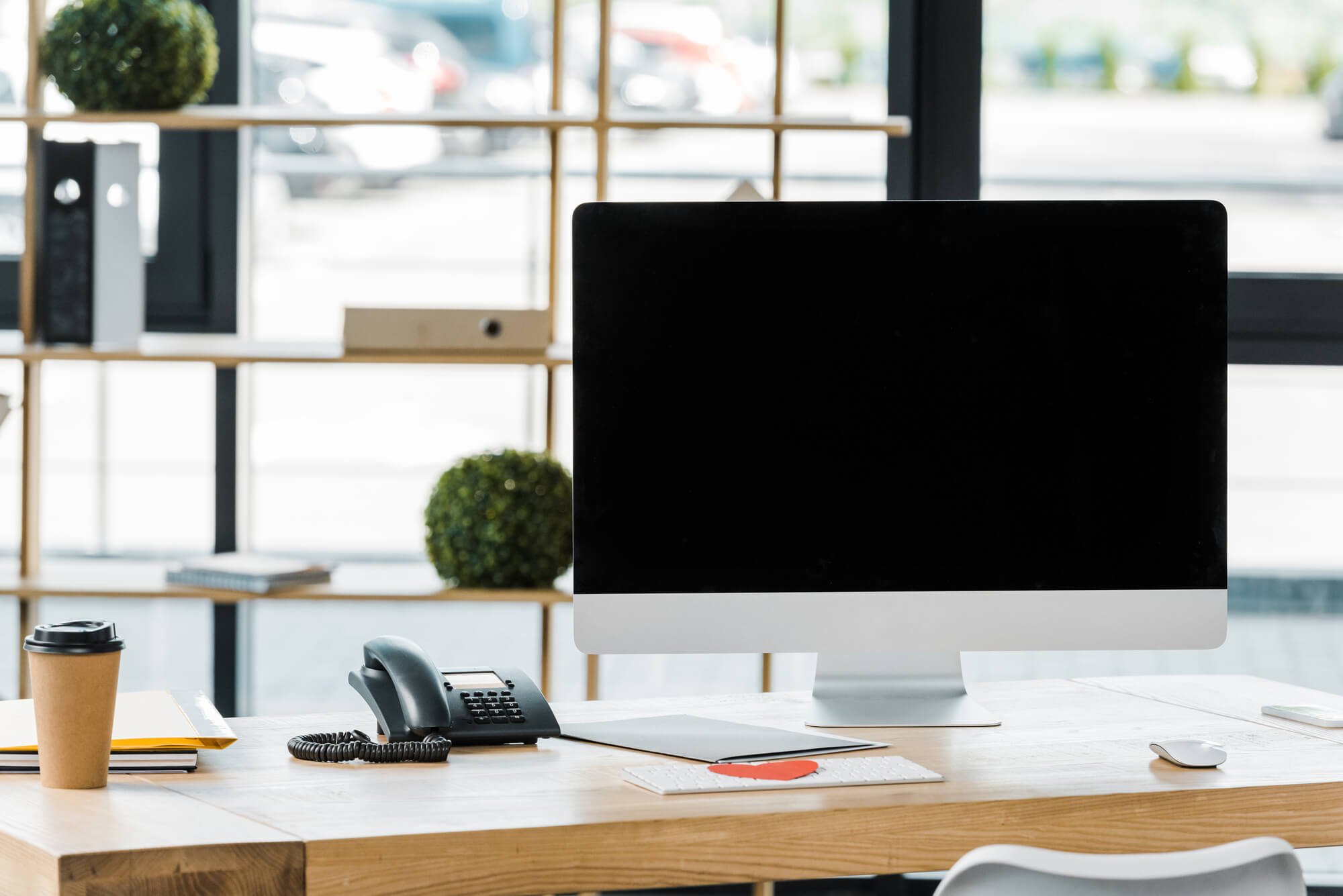 Keeps Equipment Well Maintained
Office equipment such as computers, monitors, and keyboards can accumulate dirt very quickly. Keeping them clean is essential in making sure they are well maintained, running smoothly, ensuring they last you a long time.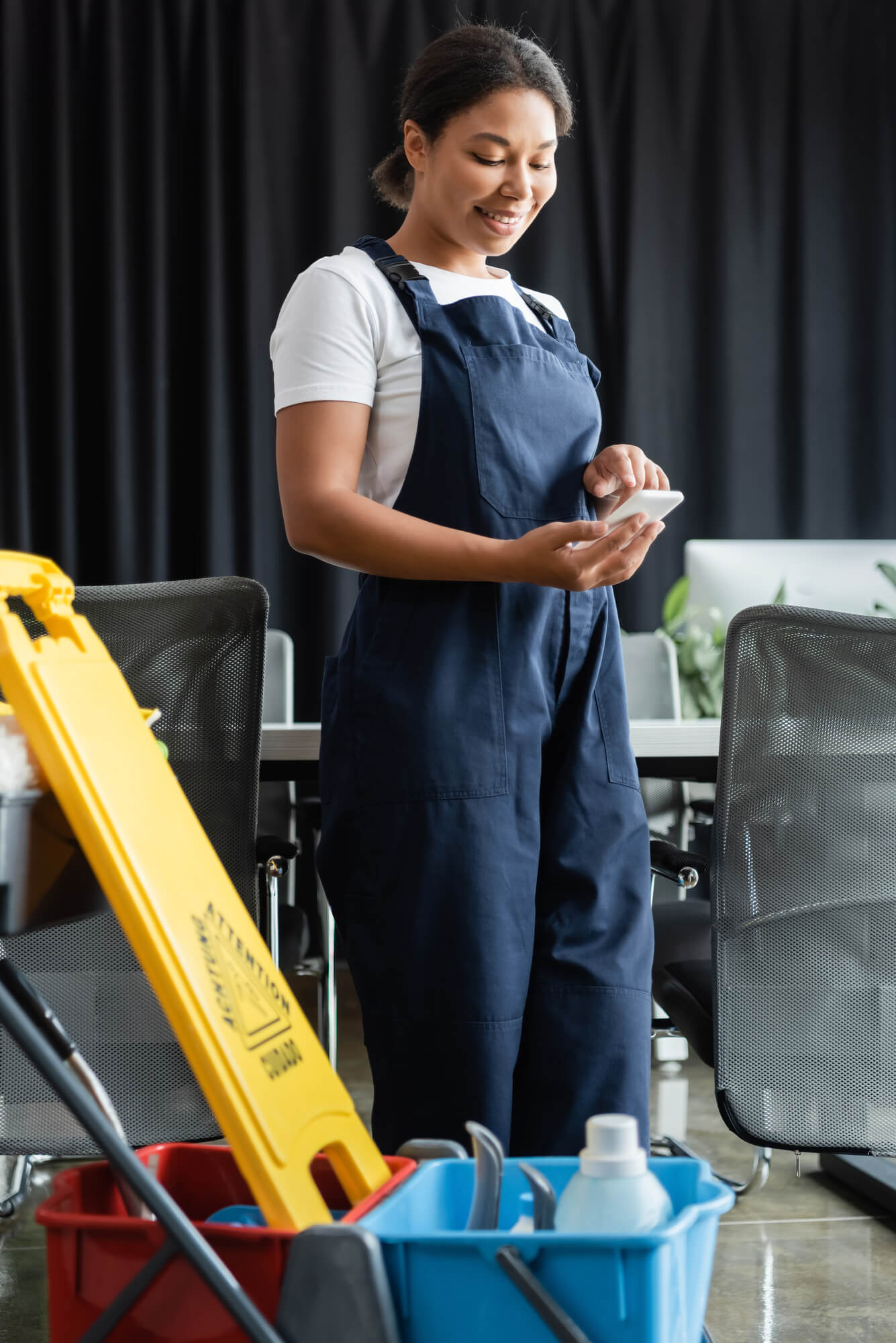 Convenient and Flexible Scheduling
The needs of a small office differ greatly from a big one. We can clean your space on a daily, weekly, or monthly basis depending on the size of your team. Our friendly and professional staff can also work around you during the business day or during your off hours for a next day refresh.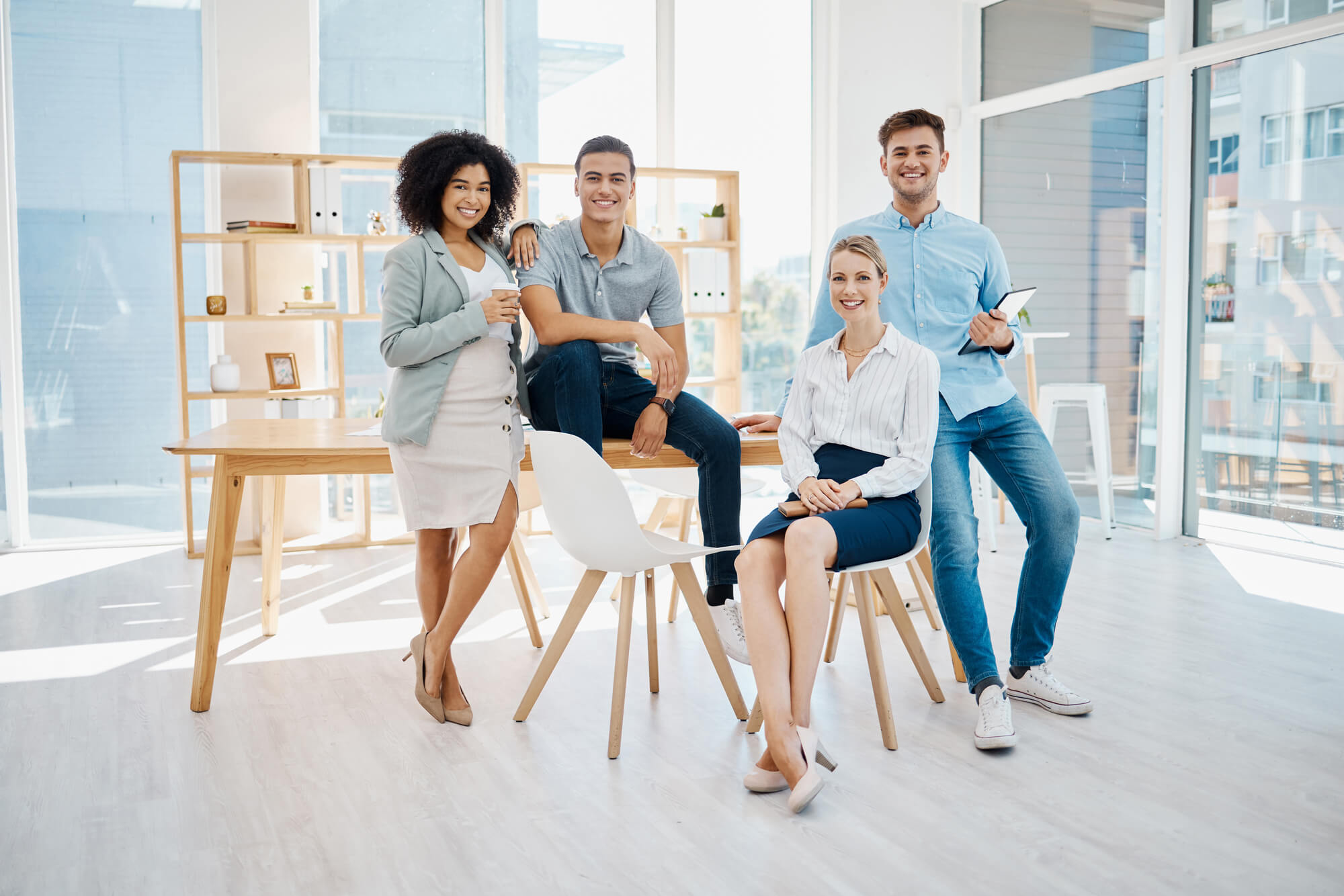 Happier, Healthier Employees
Occupying an enclosed space with multiple people for extended periods of time puts you at risk of illness. Regularly cleaning your office space allows you to eliminate any allergens and airborne viruses that cause your employees to fall ill.